HELEN — Sunday, in many ways, was the Hunter Bratcher show.
The southpaw pitched five shutout innings and took the win in the Helena Senators' 2-0 victory over Great Falls, only to turn around and go 3 for 4 with three RBIs and two runs scored in Game 2 of a Mother's Day double against the Chargers, a game Helena won 11-4.
On a cold and windy spring day, Bratcher operated his break ball. He paired that with a fastball he could spot on both sides of the plate.
He froze Great Falls' Trigg Mapes to finish the first and struck out three straight batters in the second and third innings before piling Mapes on strikes again to start the fourth.
"Arm felt really good," Bratcher said. "We threw a lot of fastballs – just to try to hit my points…Curveball definitely felt good to me. There was good movement and I felt confident with the placement today for sure.
Bratcher took a 0-1 lead in 15 of 19 batters he faced on Sunday. He scatter just three hits and three walks in five innings, while striking out seven and failing to allow a run.
In the fifth with Helena clinging to a 1-0 advantage, Great Falls' Mason Davis lined up a two-out single to the center with two runners. Helena's Manu Melo fired and, with a tag from catcher Trysten Mooney, cut the tie run at home plate.
An inning later, Melo tackled important insurance with a hit.
"[Great Falls'] the pitcher did a good job keeping us off balance," Senators head coach Jon Burnett said. "We were really heavy on our front foot and didn't really roll a lot of baseballs like we're able to. Even though we weren't swinging bats, we had great throwing and good defense behind them. We were able to win a game that way…
"Game two, took better hits and drove baseballs."
Bratcher was called out for Walker Bennett after five innings and 79 pitches as the Senators continue to rack up the pitch count early in the season. Making his third start of the year, Sunday marked Bratcher's longest outing to date and lowered his ERA for the season to 1.11.
In 12.2 innings pitched, Bratcher struck out 13 batters.
"His first few outings this year, he hasn't necessarily been that sharp, so to see him really sharp, not just with the fastball but being able to locate that off-speed speed, it really leaves those hitters guessing," said Burnett about Bratcher. . "You can see that when he mixes up his lands, he's tough."
Penciled in the three-hole field and on the right for game two, Bratcher, like the rest of Helena's offense, went.
He scored a brace down the left-center spread in the first period, making the first two of the Senators' 11 unanswered points. In the second, Bratcher failed to score another point and put the home side's lead at 5-2.
He added singles in the fourth and sixth and scored both times.
After allowing Great Falls two runs in the first on back-to-back singles from Lane Seim and Brinkley Evans, the Senators responded with seven runs over the next two innings.
Sam Ark broke a 2-2 tie in the second with a two-run single past hits by Eric Cockhill and Walker Bennett.
Hunter Wallis tripled the wall into right field in the fifth and was scored by Tycen Mooney a batter later.
That hit anchored a three-hit day for Wallis who had it Saturday against Kalispell.
"From the start, I didn't know where it was going. As I rounded the first one, I saw him hit the wall," Wallis said of his hat-trick. "I really knew I was going to get a triple on that one. It was the same from the start as my home run. It hit really well. I sat on it fine. Just a good shot.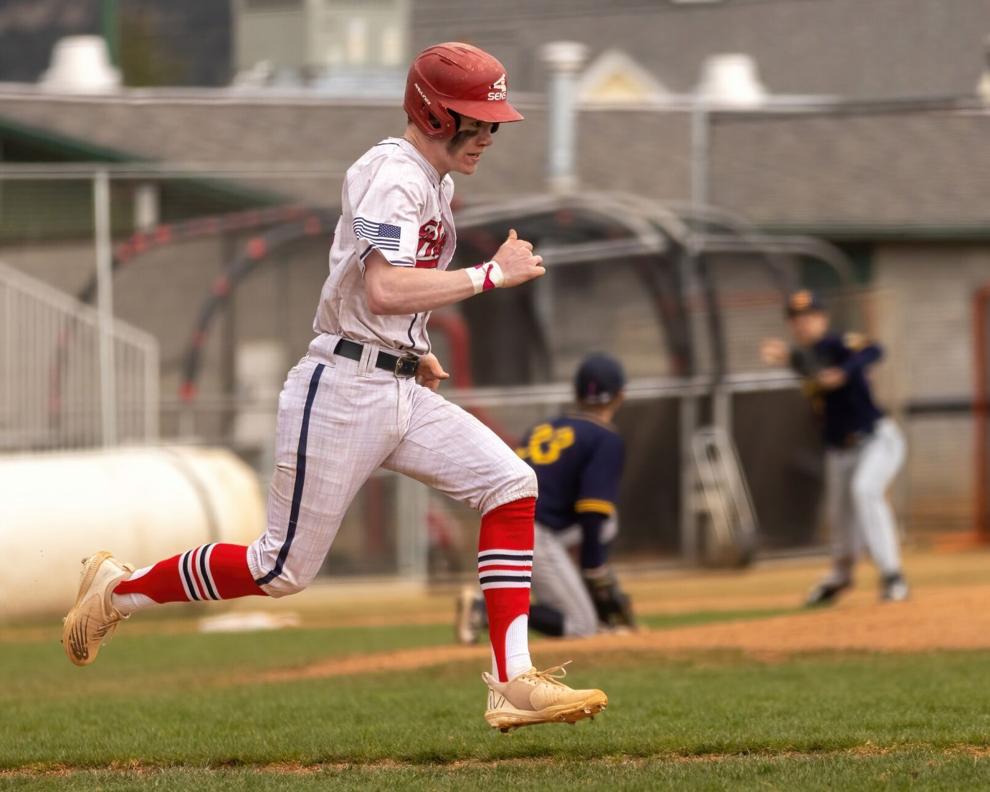 With a five-hit weekend, Wallis upped his season-opening OPS by 344 points.
It's also indicative of what the Senators accomplished over the weekend. Entering Saturday, Helena was hitting .250 as a team with a .660 OPS. Now, after scoring 26 points in four games, the Senators cut .288/.363/.363/.726.
In Game 2 this weekend (Saturday vs. Kalispell, Sunday vs. Great Falls), the Senators had 28 total hits and 20 total runs. In early games (Saturday vs. Bozeman, Sunday vs. Great Falls), Helena combined for just six runs on 16 hits.
Yes, they were all wins, but maybe that means some sort of adjustment on the part of the players.
"It was a good weekend," Wallis said. "I think everyone on the team hit pretty well. It was a slower pitch than usual, but I think in the second game, both days, we adapted and hit well. the ball…
"We still have a lot of adjustments to make and a few things to work on. The big stuff, we kinda settle down [with] and we hit the ball very well. I trust every one of our hitters and every player on this team to hit the ball hard and score runs.
Aside from Bratcher's outing on Sunday, Helena's pitch has been off all weekend. Will Lyng pitched a full game against Kalispell on Saturday, and despite giving up two runs in the first inning, Tyler Cutler settled in on Sunday.
Bennett, Luke Dowdy and Dylan Willcut have totaled 10 innings out of the bullpen over the last four games. As a group, they struck out seven, allowed seven hits, walked two and allowed just two runs, both given up with Helena leading 11-2 in the seventh on Sunday.
"Our bullpen this year is made up of new players up to the college level," Burnett said. "They're starting to understand that they need to stay mentally focused and locked in, and when they're called we look for them to attack the batters. All weekend they did a great job. I thought our pitch was really good. Tyler Cutler, even though he gave up a few early hits, just centered himself and put two zeros on the board.
With the Great Falls sweep on Sunday, the Senators have now won four straight and are 9-4 this season. Helena is also 6-0 at home and 2-0 in her new white home uniforms.
"I think they're nice," Wallis said of the uniforms. "I like the designs on them. It's good to have a white uniform for home games. I know we're not going to wear them on the road, but for home games it's good to have a white uniform for home games. good to have a white veil and to be able to have new shirts and change a little.
The Senators will be back in action Wednesday at home against Missoula. The first pitch is scheduled for 7 p.m.